New Kindle App For iPhone, iPad, and Android
Kindle App News: Update For iPhone, New App For Android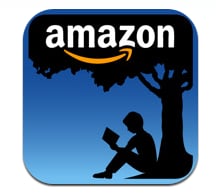 Amazon released its free Kindle app for the iPhone over a year ago, and it just received a new update. The latest version of the app now supports audio and video in certain titles. Additionally, the iPhone app has been updated to display properly on the iPhone 4's Retina Display screen. There are already books that support this function in the Kindle store — just look for titles labeled, "Kindle Edition with Audio/Video."
This functionality is only available on the iPhone, iPod Touch, and iPad — not the Kindle itself. Hopefully, though, this signals new functionality coming to the next generation Kindle, rumored to be hitting stores in August. The Kindle app's natural competitor, Apple's iBooks app, doesn't yet support video or audio.
Plus, Android phones now have a Kindle app! To hear more about it, keep reading.
Additionally, Amazon has announced a new Kindle App for Android devices, available free in the Android Market. While the free Android app does not yet support video, it does allow users to browse the Kindle's online store (in-app browsing is coming with a future update), and read the first chapter of books for free before purchasing.