New Kindle Cases For Kindle 3
Third-Gen Kindle Cases Are Simply Chic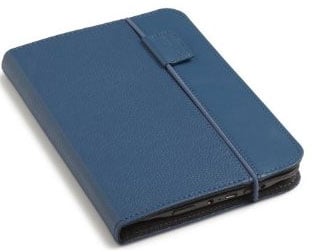 The third-generation Kindle was just announced, but Amazon is totally on top of their game — there are already two new cases being prepared to ship with the new ereaders. Both cases are made from genuine leather, come in a folder-style design (complete with an elastic strap to keep the contents safe), and feature a soft gray microfiber inner lining. Naturally, the cases are super slim so you can toss your new Kindle in your smallest of bags and be on your way.
The difference between the two third-generation cases is that one has a built-in reading light that swivels out from the top so you can read anytime. Both cases will be available on August 27 along with the new Kindles, and you can choose from seven different colors to match your taste. Prices start at $35 for the regular case, while the reading light-equipped case goes for $60.
See more images of the new Kindle cases when you read more.