New Location-Based Concept Android App From HP
This Is an Awesome Idea: Pin Any Webpage to a Location
While this amazing technology isn't ready for wide release just yet, it's pretty incredible. An Android app currently in development by HP would allow you to tag online content relevant to a certain spot — your apartment, a national landmark, your favorite restaurant, anything. The app, called Gloe, so far includes pre-populated content from Wikipedia, reviews, and photo-sharing sites, and connects with Facebook, so you'll be able to see content your friends deem most important in any given location.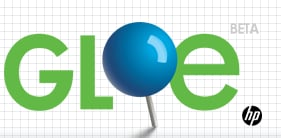 Additionally, a bookmarklet will allow users to add content to any location from anywhere around the web, and vote on content they think is best.
Since Gloe is also an API, other applications will be able to be built on top of the service. Since it's currently in concept stage, HP is hoping that Android developers explore their options within the app to make it a reality. This would be an easy fit for tourism anywhere, but also for restaurants, businesses, and any other real-life experience that could be supplemented with additional, easily accessible information.