New Microsoft Windows 8 Details Leaked:
Is This the Future? Details of Microsoft's Future Plans Leaked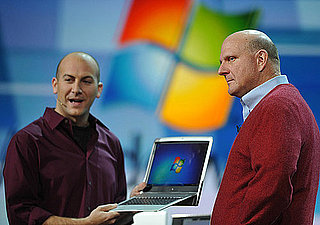 Several internal Microsoft documents recently found their way online, leaking details of the company's future plans, and if they're legit, the "future" is fast approaching. A few highlights:
There may be a Windows Store. Similar to Apple's iTunes, Microsoft will open a store to developers. The store would handle upgrades, and both web and Windows apps, all of which would be regulated by Microsoft.
It's all about speed. Startup speeds, device connection speeds, and web connection speeds will be much faster. "Windows 8 PC's turn on fast, nearly instantly in some cases, and are ready to work without any long or unexpected delays," according to the documents.
There's more! To check out the rest, keep reading.
Three types of computing devices make up a full experience. Microsoft envisions three different devices to optimize the Windows experience: a PC with a feature called "My PC Knows Me" will detect your presence as you enter the room, scanning your face to log you in. Second, a tablet computer similar to the iPad, the Lap PC is made for gaming and mobile computing. It will also have similar facial recognition technology; a feature called "attention recognition software" will be able to tell if you divert your eyes from the screen. Finally, one main computer will act as the media hub for the entire home, connecting all of the devices, from PCs to TVs.

Microsoft has not confirmed or denied that these specifications are real, and of course there's no way to know if some or all of these features will actually see the light of day.