New Monopoly Live With Infrared Computer
The New Monopoly Game Is Run by a Computer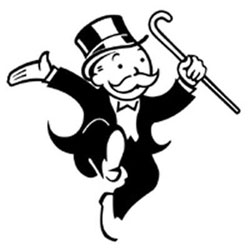 What is this madness? Hasbro unveiled a new version of Monopoly this week, and instead of the classic, pastel-colored currency, the game is run by a computer. Called Monopoly Live, it retains some familiar elements — the board itself has stayed the same. But other elements have changed, including ditching fake cash and dice, and adding an infrared tower that keeps track of players' money and makes sure players stick to the rules — even counting the number of spaces they advance!
Apparently creators wanted to give the classic board game "a social experience." And while this game certainly won't replace the classic, its makers hope that it will attract a younger generation that prefers video games to older classics.
Monopoly Live will be available this Fall for $50. Fans of the classic game Battleship can also expect an updated version of the game this Fall.