New Motorola Flipout Rumored to Launch In the US This June
Is 2010 the Year of the Square Phone?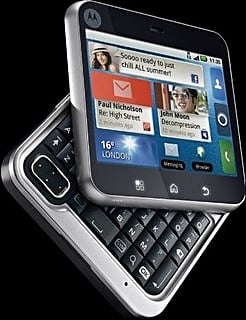 Yesterday, I doted on the cuteness of the Microsoft's Kin One, the palm-sized square phone made for social networking fiends. Now rumor has it the US market will be seeing another square phone later this Summer. The Motorola Flipout is a square device running both Android 2.1 and Motoblur. It flips out from its compact shape to uncover a full keyboard, just like the Sidekick did before it.
Other rumored details include a 3.1MP camera, 2.8-inch display, GPS, and 700MHz processor, and initial reports say the phone will come in three colors when it launches in the US — pink, green, and black. There are no pricing or carrier details yet, so stay tuned. They look a little awkward to me, but do you think the square trend is going to catch on?