New Nook With WiFi Only
WiFi-Only Nook Coming This Week?
We have been expecting a new version of the popular Nook ereader since update rumors began in April, and now there seems to be confirmation that something called Nook WiFi is set to be released later this week.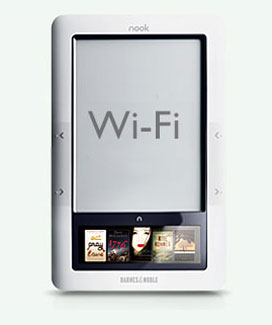 Screenshots of a Barnes and Noble inventory database show a WiFi-only Nook could be coming on Wednesday, June 23 for $150. This model would presumably be stocked with the same touchscreen interface you know and love from the Nook, as well as new web browsing, games, and performance features that were added in the v1.3 update a few months ago, but would be sans-3G access. This WiFi-only version is perfectly priced to compete with the just-released Kobo ereader from Borders, which has gotten a lot of buzz recently for its affordability. Hopefully the new Nook WiFi will still come with the bonus of a $50 gift card, so you can load it up with literary faves and save even more cash in the process.
Update: It's official — the Barnes and Noble Nook WiFi is available now for $149, while the Nook 3G's price has been cut to $199!