New Sci Fi Shows For Fall 2010 Season Announced
New Sci-Fi Shows to Get Excited About This Fall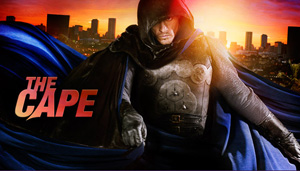 It's that time of year again — Upfronts Week, where the networks unveil their Fall schedules to potential advertisers. More importantly, it's when I find out which sci-fi shows made it to another season, which ones bit the dust, and whether or not there's a new Lost in the makings.
While almost all my faves were renewed (Caprica! Fringe!), other shows were not as lucky. Dollhouse, FlashForward, and Heroes were canceled, and with the Lost finale almost here, people are wondering what to do on Tuesdays now. One word, people — Glee. And in a sort of Phoenix rising from the ashes story, Futurama has been resurrected and is set to premiere on Comedy Central this Summer!
Find out what new sci-fi shows are premiering in the Fall and get a sneak peek at the Batman-esque show, The Cape, when you read more.
Here's a rundown of some new shows to keep your eye on:
The trailer for The Event is generating a lot of buzz mostly because it sucks you in without telling you anything concrete. While I can't say with 100 percent confidence that this is a sci fi show, it sure reeks of one. The previews NBC have released hint at a huge mystery coupled with government conspiracy and "outside" invaders.
No Ordinary Family will be replacing the gap that Lost leaves behind. The ABC show follows the Powells, a family who survive a plane crash in the Amazon only to realize they've developed supernatural powers.
Steven Spielberg's Terra Nova doesn't have an official release date yet but Fox says to look for it midseason. It sounds a bit Land of the Lost without the camp: a group travels back in time to prehistoric Earth to set up a colony in an effort to save the human race.
Don't be too sad about Heroes being canceled because NBC's Batman-esque The Cape set to premiere midseason is looking pretty fantastic. A framed cop that's been left for dead takes on the identity of The Cape — his son's favorite comic book hero — and starts dishing out some vigilante justice. Fans of Terminator: The Sarah Connor Chronicles will be stoked to see that Summer Glau is one of the show's stars. Check out the trailer below: