New Technology For Paying With Your Phone at Stores
Would You Use Your Phone to Pay For Store Purchases?
A leaked press release confirmed that a new partnership between Visa and a company called DeviceFidelity will produce a new mobile payment system.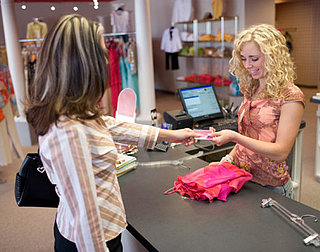 According to the release, the technology involves a smartphone case containing a secure memory card hosting Visa's payment application, called PayWave. This will allow customers to simply wave their phones in front of terminals to pay for purchases without swiping a card, similar to the MasterCard PayPass system, which has been around since 2005. Allegedly, this technology will work with any phone that has a slot for a memory card.
Given the ease of losing a phone, I'm a little wary of this type of technology. Though I suppose one could argue it's just as easy to lose a credit card, as it is to lose a cell. Would you use this type of technology?