New Trexta Cases at Macworld 2010
Macworld 2010: More Stylish Cases From Trexta
It's opening day of the Macworld Expo and right off the bat I found something I loved: this iPhone case from Trexta, which was coincidentally one of last year's favorite brands. The cases are made from recycled paper and plastic, and allow you to draw your own design right onto the case. The covers are sold in packs of five.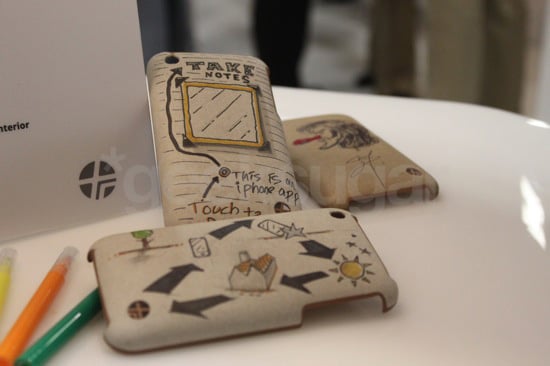 Other favorite items included a white leather wallet/iPhone case, a BlackBerry case disguised as a small clutch, and furry, animal print cases. There's no pricing info yet, but don't worry, I'll be on the lookout for these cases to hit stores.
To see more of Trexta's cases,
.