New Tumblr Features
Tumblr's New Dashboard Is Built For Speed
Creating posts on Tumblr is already straightforward. But the blogging platform's new dashboard design streamlines content creation even further, now letting users create posts without ever leaving their dashboards.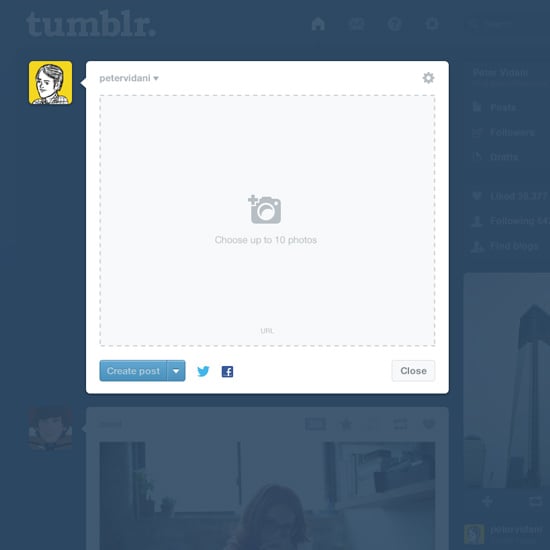 The new Tumblr experience is a lot like Facebook's Status Update/Add Photo window at the top of the news feed or the tweet composer built in to the Twitter Timeline. Social media platforms are trying to make the user experience as time-saving and efficient as possible, to encourage users to create more content and engage with their communities.
Tumblr's been quite the busybody lately, having released long-awaited mobile optimization for the iPad, support for Android devices, and a brand-new photo app within the last couple of months. Most recently, the platform introduced a special panorama viewing feature, with a neat interactive slider that pans the image up close.
Do you have a blog on Tumblr? Let us know what you think of the new dashboard design, and don't forget to follow our tumbles through the time-space continuum.
Take a look at another screenshot of the new dashboard design after the break.