New Twitter Features
3 New Twitter Shenanigans to Know About
Our favorite microblogging bird, Twitter, has a lot going on as of late, with updates to its app and web client that may change the way users engage with the social-media service.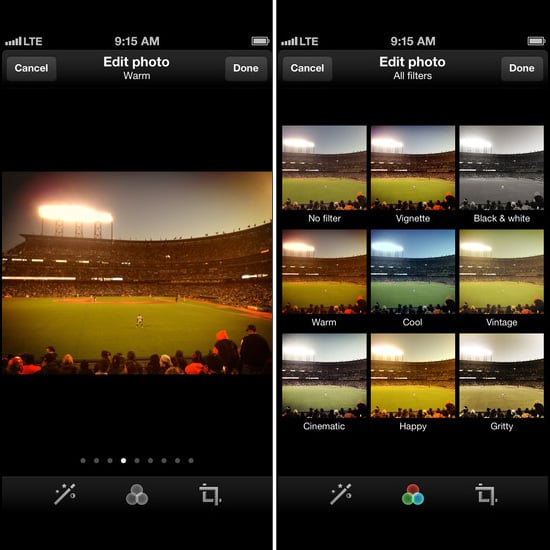 Within the last couple weeks, Twitter introduced an Instagram-like photo editor, Instagram bid adieu to Twitter integration, and Pinterest welcomed the site with open arms. Read on for an update on three changes happening at Twitter that you should know about.
Twitter announced that if you like it, you can put a filter on it. The Twitter app update for iOS and Android includes filters, cropping tools, and auto-enhance for photos uploaded from the app.
Speaking of filtered photos, you may have noticed that there's an empty void where Instagram pictures used to be on Twitter. That's because Instagram revoked access to Twitter cards, which enabled users to preview the image without having the click through to the link. Instagram CEO Kevin Systrom commented, "We've decided that right now, what makes sense is to direct our users to the Instagram website." Frown. In the battle between social-media sites, the users lose.
As Instagram pulls further away from Twitter, Pinterest gets ever closer. The inspirational social sharing site introduced support for Twitter cards today, so users can preview pins without having to go to the Pinterest site. Including a pin's URL will automatically create a Twitter card in your Timeline.
Do you push more content to your Twitter account because of these social networks' seamless integration? Will the lack of Instagram preview on Twitter keep you from using either service?