New Virgin America Red In-Flight System
Virgin America Announces Updates to Its Red In-Flight System
If you've flown Virgin America, you're probably familiar with Red, its in-flight entertainment system. Not only can you order food, you can watch movies, live TV, and now even more with two major enhancements.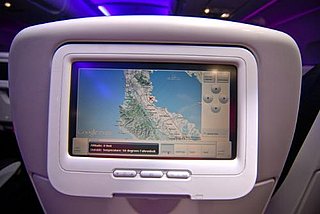 Last night, I was able to check out a sneak preview of the new Red with a cocktail hour on board a plane parked at San Francisco International Airport — definitely one of the more interesting cocktail hours I've experienced!
To hear more about Virgin's new features, keep reading.
First, the Red system now includes a high-end store! Through a partnership with SkyMall (formerly that clunky catalog in the seat back pocket in front of you), VA introduced a store selling everything from Michael Kors handbags to $600 iPod docks and even a diamond-encrusted iPhone! Using the service is easy, too. Just select "Red Store" from the menu, and scroll through items. To purchase, simply swipe your credit card (the same way you'd swipe to order a glass of wine), enter your shipping information, and bam! your impulse buy arrives at your destination or home. Additionally, the system now supports an "open tab" system, which means you'll only have to enter your payment info once.
Additionally, VA also upgraded its Google Maps software with a zoom feature, allowing passengers to view the terrain below them (in eight levels of zoom!) as they fly over. Plus, during my test-run with the system, I noticed it was much faster than previous versions. It was also more responsive to touch — there was no need to annoyingly tap-tap-tap the back of the screen until I got a response.
As if I needed another reason to love the airline: shopping sprees from my seat and knowing exactly where I am at all times? It's a geeky airline dream come true!