New Yahoo Logo
Is Yahoo's New Logo Better or Worse Than the Original?
Change is inevitable — but fans of beloved brands have a hard time accepting that, especially when it comes to logos. Under CEO Marissa Mayer's leadership, Yahoo has overhauled and redesigned many of its platforms over the past year, and this week's revamp tops off the Internet giant's new look with the most significant transformation thus far: its logo.
After 30 days of font experimentation (what on Earth was day four?), the design team finally arrived at Yahoo's new emblem, which rolled out to the entire global network late Wednesday night.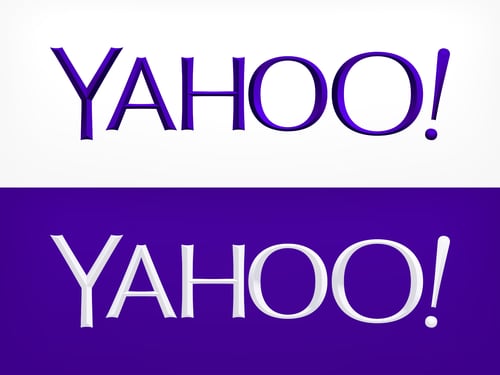 In a Tumblr blog post, Mayer explained the impetus behind the team's design: "We knew we wanted a logo that reflected Yahoo — whimsical, yet sophisticated. Modern and fresh, with a nod to our history. Having a human touch, personal. Proud."
Whimsy is one thing that Yahoo, whose email, finance, and fantasy sports divisions are its biggest properties, isn't exactly known for. But the brand's penchant for purple and its signature exclamation point are absolutely indicative of Yahoo's personality.
The logo isn't a dramatic departure from the original — certainly not as substantial as Gap's 2010 logo redesign, which received so much customer backlash that the company reverted its decision after just one week. The font has been changed from a serif to a sans serif, the type has a chiseled triangular texture that forms the letter Y at the end of each letter, and the exclamation point has been tilted nine degrees.
Take a nice long look at the new logo on the Yahoo homepage, and let us know what you think: is the redesign better or worse than the original?