New Yahoo Mail
Yahoo! Mail Gets a New Look: Is Anyone Going to Appreciate It?
Yahoo recently introduced a new mail experience for mobile, web, and tablet, and we're just curious: does anyone still use Yahoo!?
And we're not just asking that mockingly — we're genuinely interested in how many online users have email addresses at Yahoo!, Outlook, AOL, and even Hotmail (this may surprise you, but, until very recently, Hotmail was the world's most popular email service). There are more Internet explorers (heh) not on Gmail than you might think!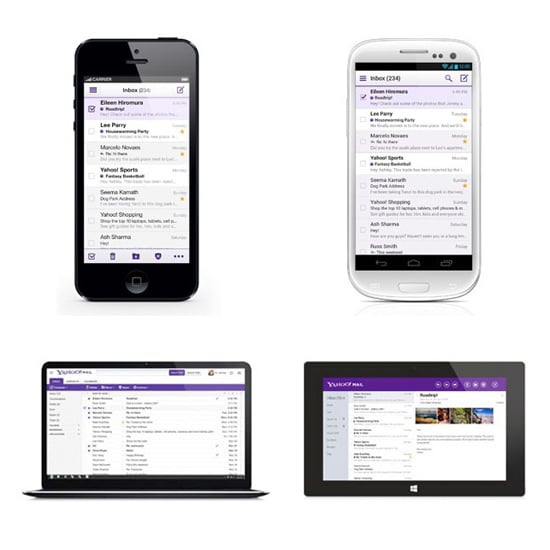 The Yahoo! Mail redesign is more of a makeunder than a makeover. Like the new Outlook, the inbox is less cluttered, with a minimal user interface and a single, unifying spot color. It's the first major product launch since Marissa Mayer took over as CEO, and the new email is supposed to be faster, easier, and more available than ever.
So we'd like to know: are any of you going to be able to appreciate Yahoo! Mail's new look? And if not, which email client are you using now?