Next Generation 911 Accepts Text Messages
911 May Soon Accept Text Messages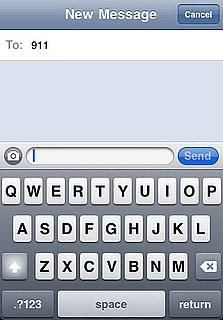 Text messaging is a fast and effective way to communicate, so why can't you text the police? Soon, you may be able to. While the current emergency system isn't equipped to handle 911 texts — only voice calls — the FCC presented new rules for a revamped 911 system (called "Next Generation 911") that would be capable of accepting text messages, photos, and video messages.
Learn more about the potential service after the jump.
Citing the tragic 2007 Virginia Tech shooting spree, officials said that had the 911 system been equipped to handle texts, "first responders may have arrived on the scene faster with firsthand intelligence about the life-threatening situation that was unfolding." And in addition to serious emergencies, such a system could also be helpful for reporting crime quickly when talking on the phone may not be a safe option.
While the system would have plenty of benefits to users and responders, equipping all call centers with the technology and training employees to use it will be time consuming and challenging — many call centers don't even have access to broadband Internet.