Next Generation iPad May Come in January
Rumor Alert: The Next iPad Could Be Coming in January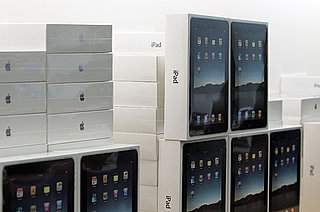 If you're planning to gift or receive an iPad this holiday season, you might want to hold off — at least if you subscribe to the latest rumors about the device. Some say that we could start to hear details about the latest iPad as early as next month.
It's pretty much a certainty that the next iPad will come with at least a front-facing camera. Now that FaceTime works on the iPhone 4, iPod Touch, and all Apple computers, not having FaceTime available on the iPad seems inefficient. At least one analyst is predicting a rear-facing 5MP camera for the iPad, too.
Additionally, the next iPad may come with a mini USB port instead of its current 30-pin connector. A Taiwan-based source claims production will begin in February.