Next iPhone Coming With Video Chat?
Will There Be Video Chat on the Next iPhone?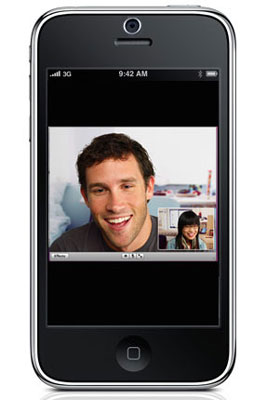 Obviously, I was a little surprised at the lack of a camera on the iPad, mostly because it could serve as a great device for video chatting, but I didn't really consider the benefits of that ability on the iPhone. However, there's been some pretty compelling evidence uncovered over the weekend which could suggest that video chat capabilities will be coming stocked with the next iPhone. This means a forward-facing camera would have to be installed before it hits shelves, which is historically released each Summer.
I'm getting pretty excited about this possibility, since iChat is a great way for me to keep in touch with my family, and virtually hang out with my pals when we're far away from each other. If I didn't have to whip out my laptop every time I wanted to see someone's smiling face, it would be even easier! What do you think — are you on board with an iPhone coming with video chatting, or do you see it as a waste of time?