Nexus Two Coming November 8 With Android 2.3 Gingerbread
Google's Nexus Two on Its Way Nov. 8?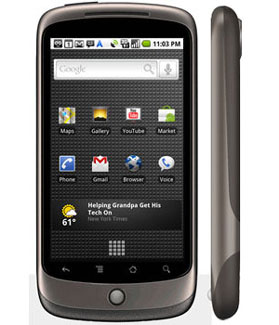 Google's Nexus One was put to death earlier this Summer, but rumors are swirling that the next-generation device could be coming as soon as Nov. 8 thanks to press conference invites coming from Google and Samsung. Inside sources say that the Nexus Two is also touting the latest Android 2.3 operating system (code name: "Gingerbread") and could be coming to multiple carriers soon.
However, conflicting reports say that the so-called "next Nexus One" won't be a Nexus-branded product at all and will instead be a new Samsung handset coming with an integrated Google experience.