The Nicest Place on the Internet
Welcome to the Nicest Place on the Internet
When the going gets tough, even the tough could use a hug. Having a bad day? Restore your faith in humanity and head over to TheNicestPlaceOnTheInter.net for an endless stream of friendly, comforting virtual embraces from complete strangers.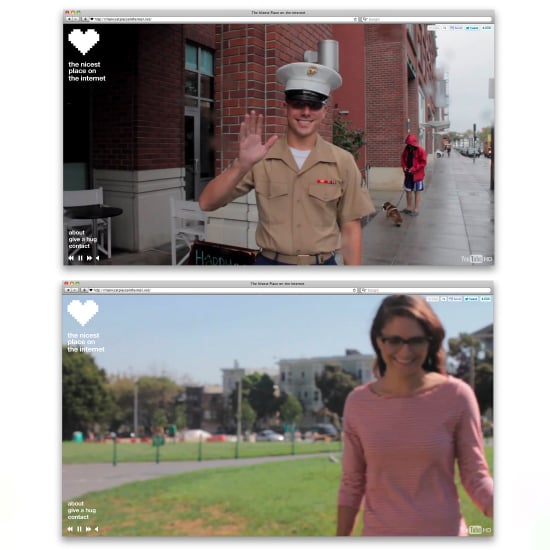 Art directors Jeff Lam and Lauren Perlow created the website after a particularly awful series of events and set out to develop something "honest and good, unhappiness-offsetting, fail-proof, and grin inducing."
But the Nicest Place on the Internet isn't just a place to receive hugs — generous patrons can give warm embraces, too. Record a hug video, upload it to YouTube, and email the link to hello@thenicestplaceontheinter.net for inclusion.
If someone in your life needs a little e-squeeze, you can create a personalized playlist of hugs by clicking on "Create your own nicest place" in the bottom left corner.
Enjoy this online pick-me-up, and if there's any place on the Internet nicer than this one, then be sure to let us know.