Nikon D800 1080p Video Camera
Nikon D800 Flaunts the Future of Digital Video
Vintage photographs may be the trend right now, but when it comes to video we want cutting-edge high definition. Announced this week, the Nikon D800 HD-SLR video camera has the professional-grade imaging capabilities of a camera twice its price.
Available in late March for $3,000, the D800 is still an investment piece, but for working photographers and videographers, it makes sure to pack impressive technical specifications within one device. A jaw-dropping 36.3MP CMOS sensor resolution puts the single digit megapixel cameras of the past to shame, and an ISO range of 100–6400 and HD 1080p video capture still images and video in nearly every condition.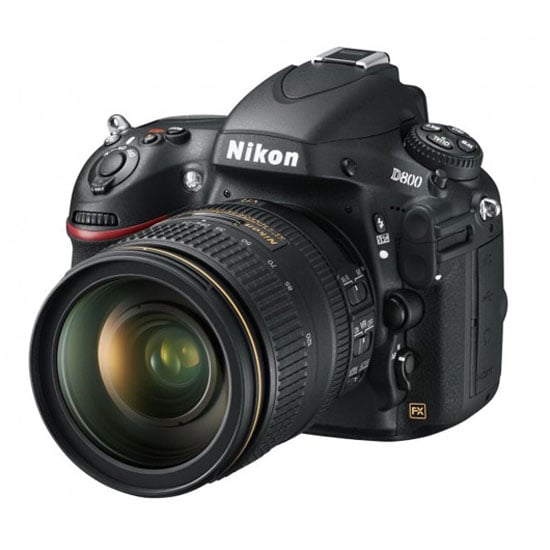 Nikon partnered with filmmaker Sandro Miller to create Joy Ride, a five-minute short filmed entirely on the D800. We think the quality is stunning, emphasizing its work in low-light resolution and fast movements, though it's not for the squeamish as it does include a scene of childbirth. Watch what the D800 is capable of after the break.