Nintendo 2DS
3D Gaming Gets More Affordable With the Nintendo 2DS
The Nintendo 3DS's eye-popping games are going flat in the new Nintendo 2DS, a more affordable handheld gaming system due to hit shelves just in time for the holidays. The portable gaming system doesn't fold over like a typical DS, but, as its name suggests, plays the 3DS's games in 2D. At $130, the device is the lowest priced handheld Nintendo has offered yet.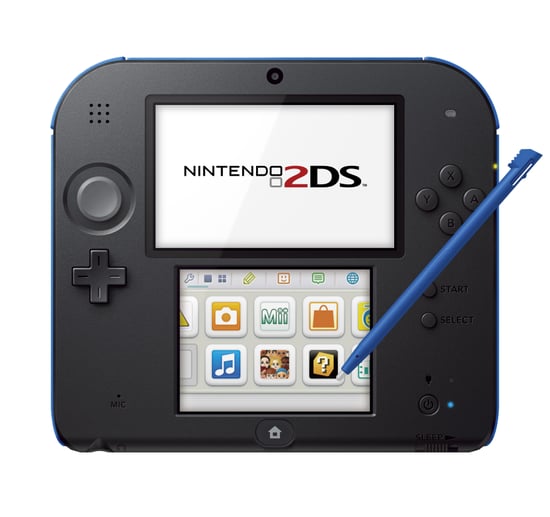 Like the 3DS, the Nintendo 2DS has two screens, game controls, a stylus, and touchscreen compatibility. Any Nintendo 3DS and most DS games (over 2,000 titles) can be played on the device, which has unique, sloped wedge-shaped hardware. For now, the 2DS's biggest draw is the price, which is $40 cheaper than the Nintendo 3DS ($170) and $70 less than the 3DS XL.
But will the entry-level price make up for the device's lack of portability and missing 3D features? It's certainly more affordable than other gaming options, like the iPad Mini ($329) and the Nexus 7 ($229).
The red and blue Nintendo 2DS will launch Oct. 12, and gamers can opt to buy an optional carrying case accessory in red or blue for $13.
The gaming system wasn't the only announcement Nintendo made today. On Sept. 20, the Wii U will drop $50 to $300, and the limited edition The Legend of Zelda: Wind Waker HD Wii U bundle will be ready for gameplay.