Nintendo 3DS Health Hazard
Nintendo 3DS: Not For Kids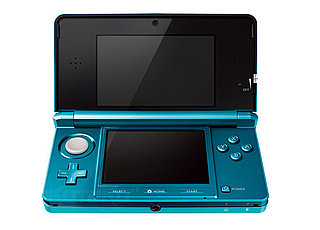 The anticipated Nintendo 3DS hits US shelves in March, but Nintendo has issued a warning that the new device, which displays game graphics in 3D, should not be used by children under 6 while in 3D mode. Children are able to use the device when 3D graphics mode is turned off. According to Nintendo, the device's 3D graphics could damage children's still-developing eyesight. Everyone else who plays the 3DS is encouraged to stop using it after 30 minutes to prevent eye damage, sooner if you begin to feel ill.
Find out more about 3D sensitivity symptoms after the break.
Studies have shown as much as 30 percent of the population could have a sensitivity to 3D graphics, causing mild eye strain and producing symptoms like headaches. Obviously, if you feel side effects such as these, discontinue play.
For adults and children over the age of 6, the Nintendo 3DS, which will be unveiled to the public at January's Nintendo World in Japan, is available for preorder now.