Nintendo 3DS Price Drop
Are You a Fan of 3D Gaming Consoles?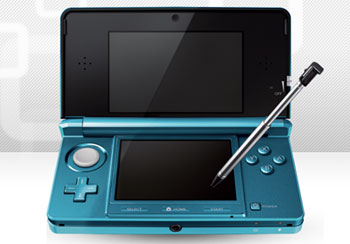 On Aug. 12, Nintendo will slash the price of its new 3DS gaming console by 32 percent. From $249.99 to $169.99, the drop is due to slow sales since the device's February release.
Nintendo attributes the low sales volume to the devastating earthquake that struck Japan in March and rising competition with smartphones, like iPhone and Android, that offer thousands of games for free or only a few dollars.
Nintendo hopes that the lower price will encourage sales ahead of the November and December release of Super Mario 3DLand and Mario Kart 7. As for early adopters who bought the product at full price, Nintendo will offer 20 free downloadable games, 10 of which will be exclusive to current 3DS owners.
Do you love the new 3D gaming technology, or do you think that Nintendo's move is a sign that 3D gaming consoles are a major fad?