Nintendo DSi DSi XL Price Drop
Nintendo Drops Price on Both the DSi and DSi XL
If you don't have your own Nintendo DSi or DSi XL yet, now's the time to consider a purchase — Nintendo will be dropping the price of both consoles next month by $20.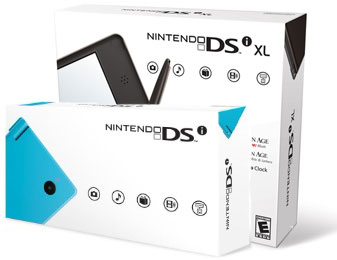 Beginning on Sept. 12, the portable DSi will be priced at $150, while the newer and bigger-screened DSi XL will set you back $170. The Nintendo DS Lite, however, will keep its price point of $130.
Although Nintendo released the DSi XL just a few months ago, it seems to be pricing its stock of DS's to move, possibly to make way for the new 3DS (whose release date will be announced on Sept. 29).