Nintendo DSi XL Review, Goes on Sale Today!
Grab Your Nintendo DSi XL Today!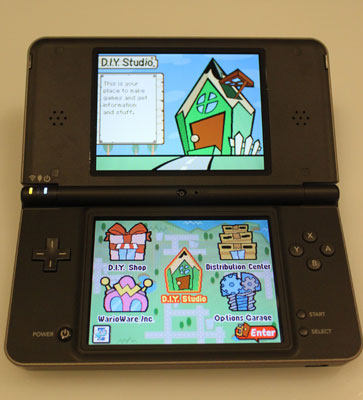 Get excited — the Nintendo DSi XL ($190) officially drops today! Just shy of a year after the first DSi hit the shelves, Nintendo has revamped the layout, adding 93 percent more screen real estate — two crisp and clear screens at 4.2 inches each — which will easily let you play for hours without eye strain, and has improved the audio quality on the external speakers in a major way. Your MP3s have never sounded so good on a DS! Hey — the XL even has a bigger stylus for those of you with larger (or more arthritis-prone) hands. But buyer beware — Nintendo just announced that they'll be showing off the (tentatively-titled) Nintendo 3DS at this year's E3 gaming conference in June, so if you're hopping on the 3D train, you may want to hold out for what's next.
If you're ready to buy now, find out what's included with the DSi XL when you
.
The DSi XL comes in two colors (burgundy and bronze) with a matte bottom and shiny (read: fingerprint prone) top, and is packed with the standard faire (the XL stylus, battery and charger), along with three pre-loaded games: Brain Age Express: Math, Brain Age Express: Arts and Letters, and Photo Clock (which allows you to use the dual on-deck cameras to display your photos in a fun way). The XL also comes with DSi Sound, which we got a look at in the first version of the DSi. Additionally, you'll of course have access to the DSi shop to download games over WiFi, but there's a catch: if you've downloaded games on your DSi and are planning to upgrade to the DSi XL, there's no way to transfer the games. Unfortunately, you'll need to repurchase them in order to play on that nice, big screen. It's a bummer, but the screen is pretty fantastic.
If you already own the first generation DSi, moving to the DSi XL won't get you much, save the pre-loaded games and monster stylus. However, if you're still rocking an older-school DS, then this will be a big step up for you in terms of quality and is definitely worth a look.