Nintendo Tries to Trademark "It's On Like Donkey Kong"
Nintendo Seeks Trademark For "It's On Like Donkey Kong"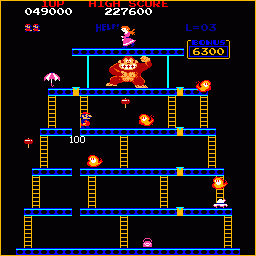 "It's on . . . like Donkey Kong!"
Have you ever used that phrase in passing? I know I have, and apparently, so have a lot of people. Enough to encourage Nintendo to seek a trademark for the phrase. The company claims that the phrase "is an old, popular Nintendo phrase that has a number of possible interpretations depending on how it's used."
Find out more after the jump.
The phrase has been used in song lyrics and movie scripts, and according to Nintendo, the popular widespread use of the phrase shows Donkey Kong is "an enduring pop-culture icon and video game superstar." It's unclear whether or not Nintendo will be able to trademark the phrase since it's not technically a slogan, though I think it's pretty cool that the video game giant is embracing popular usage of the phrase.
Donkey Kong was released in 1981 as an arcade game, and enjoyed huge success and plenty of spinoffs, including the soon-to-be-released Donkey Kong Country Returns.