Nokia Here Maps
Nokia Maps Strikes Again With a Native Mobile App
The saga for iOS 6 maps app alternatives has resurged with the release of Nokia's native maps app Here (free). And no, we're not just inviting you to click. That's the name of the actual app. It's also the name for Nokia's evolving map project, which powers the new mobile app for iOS and aims to help users explore and discover new places.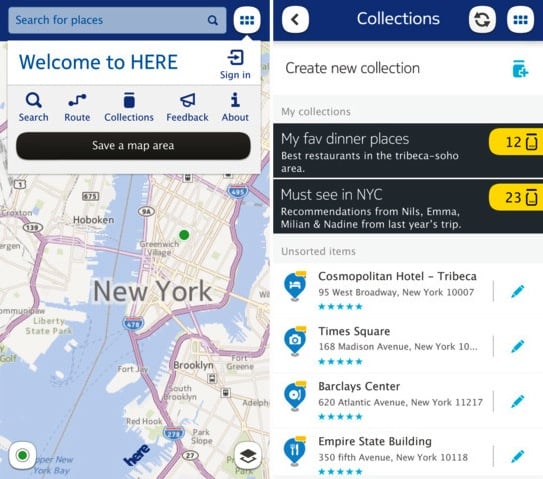 Nokia Maps already had a mobile web app in place, so the turn-by-turn voice navigation, traffic reporting, and public transit directions aren't anything new. But we did like the app's fresh approach to bookmarking with its Foursquare-style Collections feature, which organizes favorited points of interest and most-frequented addresses into categorized lists.
Although the iTunes reviews of the app, which was released today, are less than spectacular, Nokia Maps' mobile website was one of our favorite alternatives — we even called it the most underrated navigation app. We're curious to see what the company's native version can do, and also about your thoughts on Here. How does Nokia's native app perform in your area? Does it compare to Google Maps?