Nokia Lumia 1020
Nokia Lumia 1020: The 41 Mega-Megapixel Windows Phone
Nokia officially announced the Lumia 1020 Thursday, a Windows Phone with a mega 41-megapixel camera. Looking at the Lumia 1020's 1/1.5-inch sensor and 7712 x 5360 resolution, it's hard to believe that Philippe Kahn built the first camera phone just 16 years ago.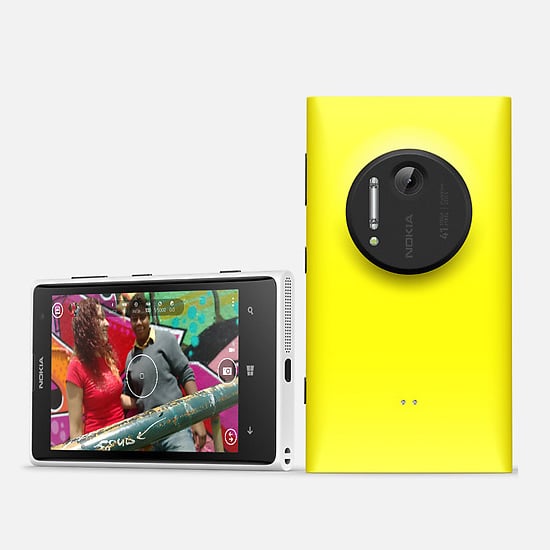 Like most Lumia devices, Nokia's latest flagship boasts Carl Zeiss optics, xenon flash, and optical image stabilization. On the rear of the device is a lens that slightly juts out.
The default camera app on the phone is called the Nokia Pro Camera, which captures images in high resolution and offers options for focus, shutter speed, white balance, and other adjustable features you'd expect from a point-and-shoot. Click on the image below to zoom in on the app's details.
Samsung launched the Android version of the smartphone-camera hybrid, the Galaxy S4 Zoom, in June, although its 16MP with 10x optical zoom pales in comparison to the Lumia 1020.
Starting July 16, US customers can preorder the Lumia 1020 in yellow, white, and matte black on AT&T for $300 with a two-year contract or purchase in-store on July 26.
Need to know what's under the hood? Read up on all the technical specifications.
Display — 4.35inch AMOLED 1280 x 768 screen
Processor — 1.5Ghz Dual-Core
Rear Camera — 41MP with 10x optical zoom,1/1.5-inch sensor, f/2.2
Front Camera — 1280 x 960 pixels, f/2.4
Video — Full HD 30p at 1920 x 1080
Memory — 32GB internal memory + 7GB free cloud storage; 2GB RAM
Dimension — 130.4 x 71.4 x 10.4mm, 158g