There's no way around it, we've fallen for the upcoming Nokia Lumia 800 phone. With the beautiful cyan and magenta colors, 3.7-inch screen, and Windows Mango OS, we can't wait to get our hands on it when released in 2012.
After spending years under the smartphone market radar, Nokia is pulling out all the stops in the months leading up to the Lumia's arrival. The company just released this eight-minute documentary giving viewers a look into the making of a mass consumer device. Nokia created the phone in just six months and worked closely with the Microsoft team to seamlessly integrate the Windows phone operating system.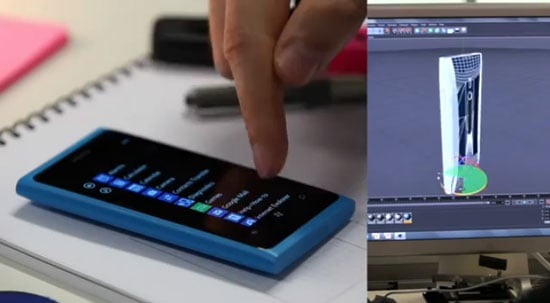 Unlike most phones on the market today, the Lumia 800 is built of a polycarbonate plastic material, though specific design details were included as if the designers were still working with a metal. After consulting on a range of materials, the plastic was chosen for the ultimate antenna performance.
The video (seen after the break) verges on the dramatic, but it's still an interesting look into how a smartphone moves from sketched concepts to final product.