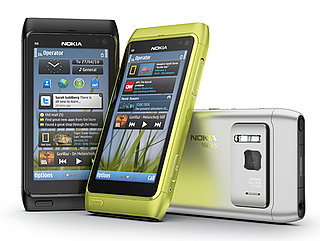 Proving no smartphone is immune to technical trouble, Nokia has announced that some users are experiencing problems with their N8 phones. The N8 is Nokia's most powerful phone, packing a 12MP camera, HD video capability, HDMI connection, and 16GB of built-in storage.
According to Nokia, some devices have been experiencing power issues; after a charge, they don't turn on. The problem is affecting a small amount of N8 devices, and Nokia is currently working on a solution for the problem.
Despite its problems, Nokia is still the world's smartphone leader. In the US, it still remains third behind Android and iOS devices.