Nook Tablet vs. Kindle Fire Poll
Which Are You Buying: Kindle Fire or Nook Tablet?
It's about to go down: both the Kindle Fire and Nook Tablet go on sale this week. The tablets have their differences, but both are easy on the wallet (the Kindle Fire is $199 and the Nook Tablet is $249), will have access to tons of books for downloading, come with bright and crisp 7-inch screens, video and music streaming options, apps, and WiFi connectivity.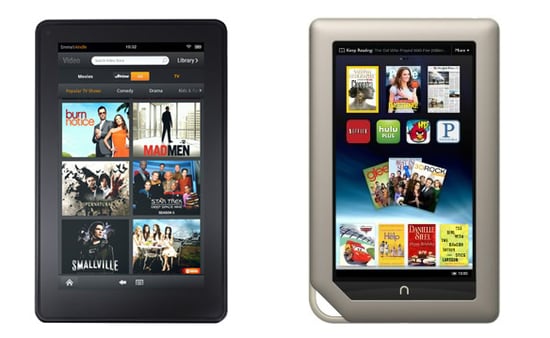 Both the Kindle Fire and Nook Tablet should be hot ticket items this holiday, so tell me — which are you buying?