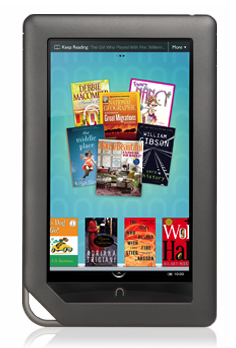 Barnes & Noble unveiled its new Nookcolor in October, and the device seems to be taking off. Despite the fact that Amazon's Kindle continues to set sales records, Barnes & Noble is proceeding full speed ahead with Nookcolor production. Perhaps in anticipation of the popularity of Google's eBookstore?
The devices are manufactured in China and then flown to the US for distribution. Can you guess how many Nookcolors are produced in just one day?
How Many Nookcolors are Produced Every Day?
How many Nookcolors are produced every day?