Is North Dumpling Island Real or Made Up?
Is This Geeky Fact Real or Fake?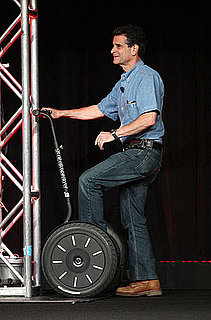 When geeks make millions of dollars from a genius invention, brilliant company idea, or other successful venture, one of the perks is that they can spend their millions on an awesome arsenal of items. And that's what Segway inventor Dean Kamen did, buying his own island in the Long Island Sound off the shore of Connecticut.
North Dumpling Island lies just 0.3 miles north of South Dumpling Island and is considered a part of New York state. After he was originally unable to build his own wind turbine on the island, Kamen joked about seceding from the US; he even created North Dumpling's own constitution, flag, national anthem, and navy (consisting of only one vessel).
So, what do you think? Is Kamen's Kingdom of North Dumpling real, or is the island an object of my imagination?
Is This Geeky Fact Real or Fake?
Is this geeky fact real or fake?