OKCupid Adds Location Features to iPhone and Android App
OKCupid Adds Location-Based Features to App: Cool or Creepy?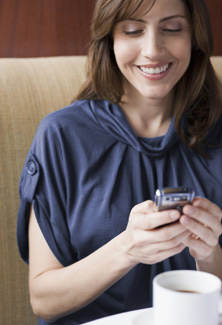 OKCupid recently added some location-based features to its lineup of apps (for iPhone and Android), allowing users to find dates and matches that are nearby. While you can still search matches from a 25- 500-mile radius on the website, the app will alert you when a perfect match is in your local area. You can also broadcast that you're available now and suggest activities for other singles that are looking to mingle and browse broadcasts from other singles as well.
Cashing in on the location-based craze may seem like a natural move for OKCupid, and it definitely takes dating to a new level. While I'm sure there are privacy settings you can choose to restrict who can see your location, but I'm wondering — are location-based features in a dating app cool or kinda creepy?