Olympics Sports Photography Tips
Master Olympics-Level Sports Photography With Our 7 Tips
Thanks to moving subjects, quick composition changes, and limited control over the conditions, sports photography isn't so easy. Whether you're lucky enough to be on the sidelines for an upcoming Olympic game with camera in hand or just hanging out at your little cousin's tee-ball game, we've created a simple guide to help you snap clear, well-framed photos. Planning to play paparazzi at a game sometime soon? Consider these seven important factors to streamline your sports photography skills.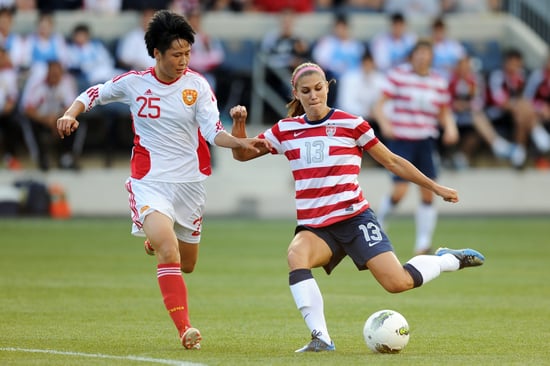 Lighting conditions — Before you begin, note the angle of the sun or the strength of any indoor lights. Situate yourself so that the light will be facing your subject to avoid any backlighting or shadow issues.
Flash settings — Whenever possible, steer clear of an automatic flash. Not only does natural lighting look better, but also, a bright flash may distract the players.
Continuous mode — Use your camera's continuous mode (sometimes called "sports mode") so that the moving subject stays in focus. That way, you're not forced to manually adjust and snap again and again.
Focus points — Take advantage of your camera's focus points to make sure you're focusing on the athlete, the ball, or whatever it is that you're specifically trying to shoot.
Shutter speed — If you like to shoot in manual mode, then you'll need to play around with your shutter speed. For frozen action photographs, use a fast shutter speed, and if you're hoping for a blurred motion effect, then try a slower speed.
ISO settings — In manual, be sure to set your ISO accordingly. A higher ISO allows for a faster shutter speed, but note that the high ISO can also create extra noise in the photo.
Tripod — If possible, set your camera up on a tripod for steadier shots of the action. This is especially important once you've adjusted the shutter speed of the camera, you're in low light indoors, or you're at a night game.
Do you have any sports photography tips? Share them in the comments below!