The Onion iPad App
Download of the Day: The Onion For iPad
The Onion has had its own iPhone app for a while, but it now has a brand-new iPad version for sharing its humorous and satirical content. Released on Friday, the free app is described as the "last bastion of unbiased, reliable, and definitive news in a world dominated by superficiality, mediocrity, and non-Onion news outlets."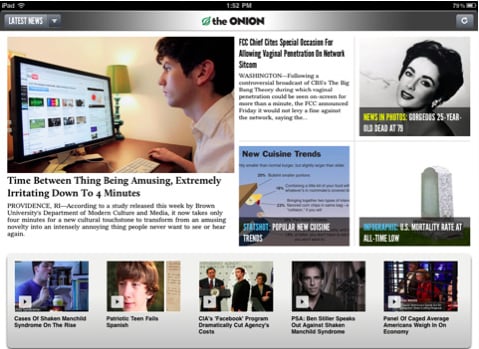 The HTML5 app features all of your favorite Onion content: articles, photos, even video, inviting users to touch the news. "Swipe it, poke it, berate it, and it reacts accordingly."
Download the free iPad app from the App Store. It requires iOS 4.2 or higher.