Online Dating Site Quick Car Flirting
Website of the Day: Quick Car Flirting
This is certainly a new twist on traditional dating sites. Quick Car Flirting is a site dedicated to meeting other people . . . while driving. To use the site, you first must register your license plate and contact information, then create a profile.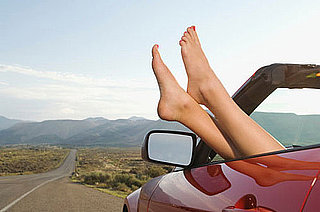 The site operates under the premise that girls and guys alike will register for the site with their license plates and contact info. Then, if you're a single driving down the road and happen to pass another attractive single in their car, simply record their license plate number and type it into the site. If he or she is registered, they'll receive a notification that you were checking them out — the site does not give out your contact information. There are no "success stories" posted on the site, so I'm not sure how well it works (or how safe it is), but I suppose you never know!
Do you have an interesting website you want to share? Join the Website of the Day group and blog it for a chance to be featured on GeekSugar.