Online Letter-Writing
Lettrs: Old-School Letter-Writing on a Digital Desk
In a world of incessant text, email, and IM pings, Lettrs, which launched last month, is a website that aims to slow down communication and bring it back to the good ol' days. The service acts as a digital desk, where writers draft longform letters on a variety of themed stationary (virtual, of course) and send their notes via "digital delivery" (Facebook, Twitter, or email).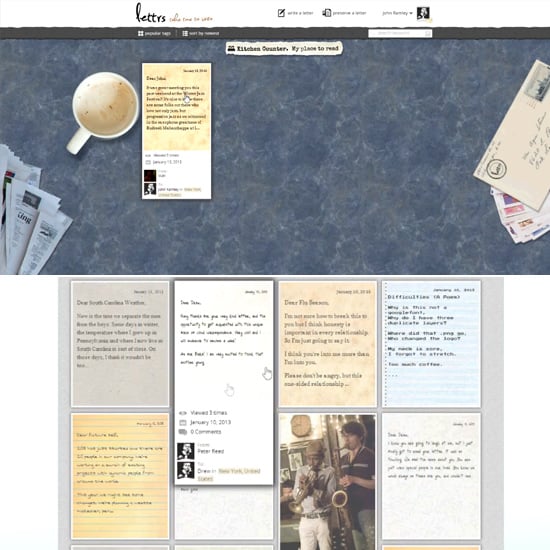 With the US Postal Service's announcement today that it will cut Saturday service, Lettrs couldn't have come at a better time. The company, which is a platform to write, save, or share letters, hopes users will sit down, take the time to write, and "increase the meaning of their communication." Perhaps the low-tech/vintage desk lookalike user interface will inspire writers in a way that the Gmail inbox can't.
Lettrs is also a social network of sorts. Writers can post an open letter to the Internet, tag notes with keywords, and add location data. Public letters are searchable and can serve as inspiration or a way to share/read compelling short stories.
Will Lettrs revive letter-writing in a digital age? Let us know if you think tech-savvy communicators will take to longform writing or if letters are a thing of the past.