Online Shopping Tips For Cyber Monday
5 Online Shopping Tips For Cyber Monday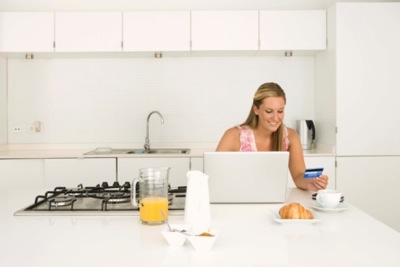 According to a new survey, over 90 percent of shoppers intend on hitting the Internet to buy holiday gifts this year. Are you one of them? I have a few tips for you to keep in mind before you hit the online stores. Find out what they are below!


Research your items — Google just improved its product search feature, which will let you quickly scour prices, ratings, and reviews so you can be ready to go on Cyber Monday.
Stick to one credit card for purchases — Help stave off confusion and fraudulent charges by making all of your online purchases on one credit card. Keep your debit cards in your wallet, too; they aren't as safe to use online!
Be on the lookout for free shipping — Best Buy, Walmart and Radio Shack are all offering free shipping on tons of items, which will save you some major cash.
Check out the rest of my tips after the break.
Fill your cart — Even if it's not Cyber Monday, you can qualify for free super saver shipping on Amazon if you spend a certain amount of money. Don't overspend! Instead use Amazon Filler Item Finder to locate items for just the amount of money you need to save big.
Check the return policies before clicking "buy" — If you're buying an item for a friend or family member online this holiday, be sure to browse over the store's return policy. If you happen to buy a gift your friend doesn't like, will she be able to return it, do you need to include the receipt in the package, and return policy expirations are questions you should be answering before you buy, deal or no deal.