Ontario Teacher Digital Code of Conduct
New Ontario Bill Forbids Teacher-Student Friending, Makes Teachers Always "on Duty"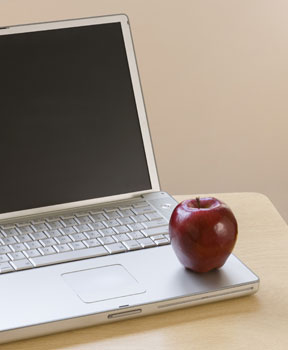 The question of how to appropriately use social media in the classroom may still be up in the air for lawmakers in the US, but Ontario's school districts are forging ahead by forbidding its teachers from friending students online. A new bill that was passed recently by the Ontario College of Teachers says that there should be no friending going on between students and teachers. This means teachers cannot accept friend requests from students or initiate friending on social networks.
Not only that, but also the bill states that teachers are always "on duty" and are subject to code of conduct rules, which means any nasty or derogatory comments made by a teacher on social media platforms can be used in a criminal prosecution — even if it was intended for a private audience of online friends.
While I agree that a teacher should keep his personal and professional life as an instructor separate (there really should be no reason to friend or follow an underage student), it seems contradictory that a teacher can't have a private life, whether online or in the real world. What do you think about this new bill?