Optimizing Netbook Performance
Make Your Laptop Better With These Tips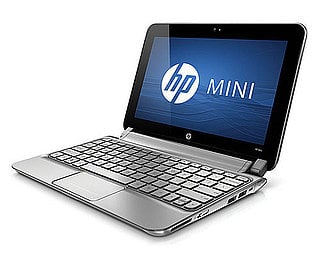 I recently went on an overseas vacation, and I wanted to bring my laptop since I knew we'd be in hotels with free WiFi but didn't want to carry all that extra bulk while we schlepped from city to city. So I picked up a small laptop before I left, and throughout the trip I was pleasantly surprised by how lightweight and convenient it was. Even so, as soon as I had my sub-13-inch laptop in my hands I had to do a few things to make sure I was getting the most out of it. Learn my tips for optimizing your travelling laptop when you read more.
Charge the battery correctly before you use it the first time. Most ultrabooks and netbooks have great battery life so check the owner's manual to get the most from yours. Usually, you'll want to fully charge, then fully rundown the battery to optimize.
Upgrade the RAM. Most netbooks and ultrabooks come with around 1GB of RAM, which can mean painfully slow page loading or inability to multitask. You should pick up a RAM card that's at least 2GB at the same time you buy your netbook and switch out the cards, which is a relatively simple process.
Delete the freeware. Lightening the load on your computer's memory is another way to make it faster. Most new computers come with tons of software you don't need, so go to Add/Remove Programs and uninstall the ones you don't want.
Get a sleeve. You bought it because it's so portable, so wrap that laptop in something cute to keep it safe while you're on the go!
Get the full version of productivity software. Some netbooks only come with only the 60-day trial version of Microsoft Office. Since those tiny laptops won't have a CD or DVD drive, you can purchase the full version via download on the Microsoft website, or download OpenOffice, which is free.