Orion Nebula Photo
The Most Dazzling Photo of the Orion Nebula Ever Taken
Just south of Orion's Belt lies one of the sky's brightest nebulae, the Orion Nebula, a star formation so massive that it's an estimated 24 light years across. The spectacular glory of the celestial mass was recently captured by a new camera that can take the sharpest photos of space this side of the galaxy.
Researchers at the University of Arizona, Italy's Arcetri Observatory, and the Carnegie Observatory have spent the past 20 years developing the technology behind the camera, whose images are at least twice as sharp as the Hubble Space Telescope's. The photo of the Orion Nebula below was taken in Arizona atop Mount Lemmon, and the new camera is now making its way to the high-altitude Magellan Telescope in Chile.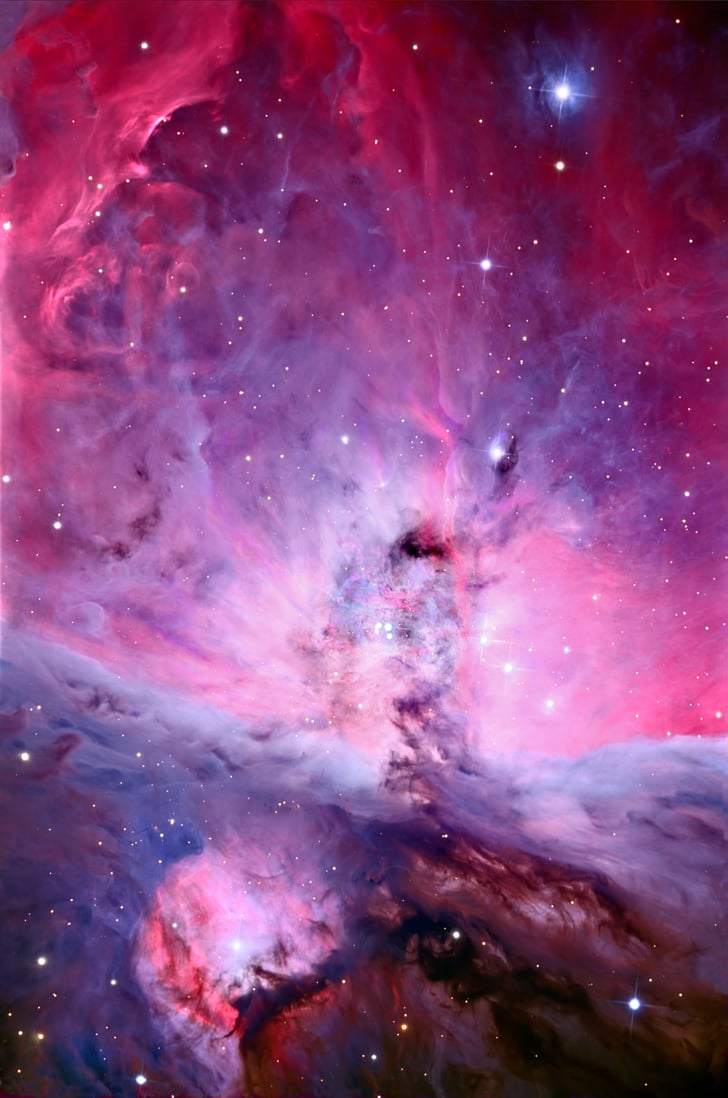 The key is an optics system called MagAO, which uses a 21-foot-diameter mirror (the Hubble Telescope's mirror is a mere eight feet) to capture long-exposure images at a resolution that could "see a baseball diamond on the moon," according to University of Arizona professor Laird Close.
Atop that mirror is a very thin, curved mirror measuring 2.8-feet across that can alter its shape to counteract the natural blurring effects of the atmosphere. The floating curved glass is suspended by a magnetic field 30 feet above the telescope's primary mirror.
So far the camera has uncovered details about the distribution of dust and gas, which is very important because "dust and gas is what nature uses to build planets," said Close.