Outdated Technologies
Gone the Way of the Pager: 5 Technologies That Have Been Replaced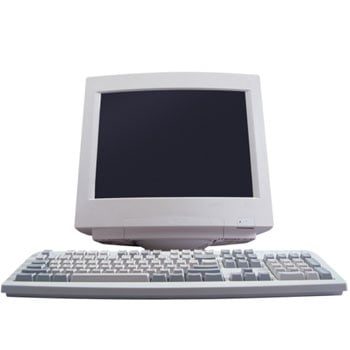 You wouldn't consider a 30-year-old person "outdated," but when you're in the tech world, that's almost ancient. The PC is approaching its 30th birthday, and IBM engineer Mark Dean recently blogged about how quickly things move in technology, saying that "while PCs will continue to be much-used devices, they're no longer at the leading edge of computing. They're going the way of the vacuum tube, typewriter, vinyl records, CRT and incandescent light bulbs." Ouch. Of course, smaller and more portable items like a tablet, netbook, and smartphone could be helping usher the PC out of the spotlight, but there are a few other technologies that have felt the burn, too.
Landline telephone — It's rare these days that you'll find anyone without a cell phone, and it's becoming an appendage that people can't live without. So much so, that lots of tech-savvy people are going wireless full time and canceling their home phone service. The landline had its heyday, but the smartphone is the future.
Email — Sure, we still use email on a daily basis, but recent studies show that email is on the decline among teens. It's only a matter of time before email becomes "too slow," and the adults of the future find other ways to communicate. Facebook Messenger, by chance?
VHS — Video stores are a rarity in 2011, especially since you can rent videos without leaving your house. So it goes, I suppose, since the DVD brought about the demise of the VHS, and now DVDs are nearing the end of their prime. Hello, Blu-ray!
Typewriter — There's something about the clickity-clack of an old-school typewriter. It's kind of romantic, wouldn't you say? But let's get serious — there's really no comparing a typewriter with the functionality of a laptop, especially when you factor in weight, ribbons, and portability.
Cable — Cable companies should be sweating bullets right now. Not only are they being ousted by online streaming options like Hulu and Netflix, but customers are dropping subscriptions left and right because it's too darn expensive in this time of financial instability. If cable/Internet providers want to stay relevant, they need to adopt an online-only a la carte program that streams live shows online. Yes, live. If I had my druthers, I'd subscribe to an online-only version of HBO, Showtime, AMC, and SyFy. I'm sure there are plenty of others who would follow suit with their own combination of channels and would be happy to fork over the cash for the freedom of choice.