Outdoor Bluetooth Tech Adapt
Go Wireless With Adapt, the Bluetooth Headphone Adapter
We've seen a lot of wireless doodads in our day, but none cut the cord quite like Outdoor Tech's Adapt ($40). The Bluetooth-enabled adapter with a built-in mic clips on to clothing and lets you talk on the phone or listen to music from a Bluetooth device up to 30 feet away.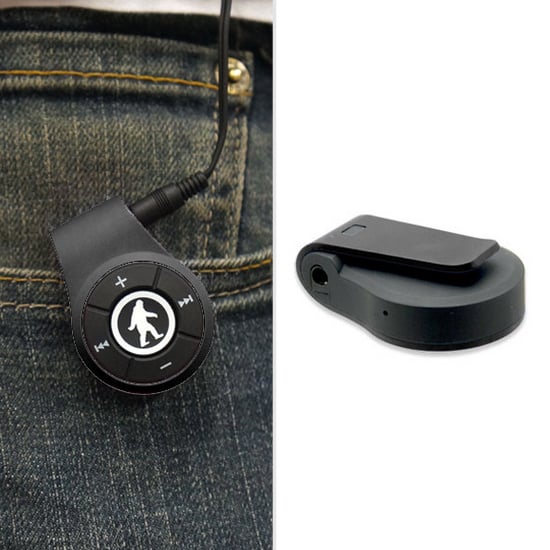 Sure, you're still wired to the device through your headphones, but Adapt lets you stash your device in a safe place, like an enclosed backpack pocket, while you're using headphones — perfect for hitting the slopes or going out for a bike ride. Avid teleconferencers can also use the adapter to set down their smartphones, take a call, and walk away (well, up to 30 feet).
Amazon user Win even suggested that the Adapt can be used to add Bluetooth functionality to a car stereo by connecting the device to a car's auxiliary port.
Adapt is extremely portable at 1.24 x 0.63 x 1.75 inches and has nine hours of talk/listen time. Outdoor Tech claims that the device features noise suppression, echo elimination, and duplex sound to provide the clearest audio quality possible. Is this gadget something you'd be likely to use?