Pac-Man Jewelry
iWant: Pretty Pac-Man Jewelry by Monserat De Lucca
The arcade character with an insatiable appetite goes for the gold. Monserat De Lucca's dainty necklace ($54) and earring set ($42), featuring Pac-Man and his evil ghostly foes, wins first prize as this season's most stylish geeky accessories.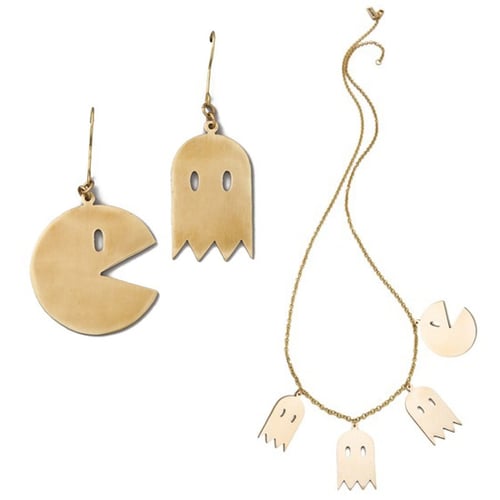 Jewelry-maker Monserat De Lucca, whose accessories are inspired by both the biker and bohemian lifestyles, turned the hungry arcade character and his enemies into lovely, wearable pieces. We'll rep our geekery loud and proud with this pretty Pac-Man jewelry set.
If you're looking for a Valentine's surprise, then these brass accessories would make a great gift for gaming geeks who like to keep it chic.