Panasonic Lumix GX1 at CES 2012
Panasonic Lumix GX1 Offers Instagram-Style Effects Without Photoshop
Instagram has become an incredibly popular app for mobile photographers since its launch in 2010, and camera manufacturers are taking notice. Panasonic is hoping to lure mobile photography enthusiasts away from the smartphone by adding Instagram-style effects to its hardware. The Panasonic Lumix GX1 has two things going for it — its awesome retro style and customizable built-in photo filters that let you change the look and feel of your images without a secondary program like Photoshop.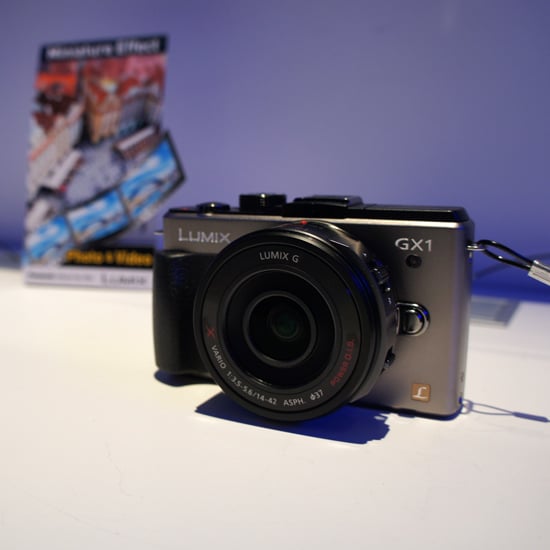 Eight different filters — from "retro" to "toy camera" — give your photos a distinctive personality by adding a dose of color, contrast, and vignetting. The good news is, you can control just how much of the effect goes into your pics with the addition of a slider bar on the three-inch touchscreen LCD panel. Add a little or a lot — it's totally up to you. Additionally, the GX1 comes with a Touch Defocus tool that helps you achieve the Tilt-Shift effect, or just bring a subject into sharper focus by blurring out the background. You can even choose from four different aspect ratios, including 1:1 square if you can't get enough of that Instagram styling. An interchangeable lens model, the GX1 can be used with other Micro Four Thirds lenses as your skills improve.
You can get the Panasonic Lumix GX1 now for $700.