Pandora Car, Refrigerator, Blu-ray Player, and TV at CES
Pandora's CES Product Domination
Despite an uptick in competition (ahem, Spotify) Pandora isn't budging in its quest for online radio domination, as seen in the dozens of products they're embedded in at CES this year. Cars are the theme this year, as they announced 23 automotive partnerships for 2012. Can we expect a Pandora system in every new car sold now? Just about.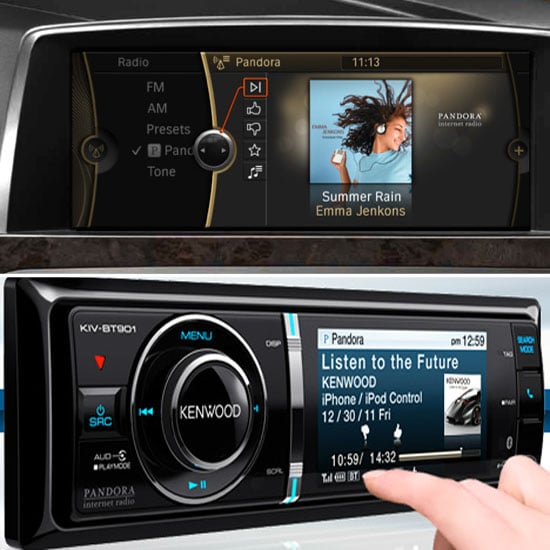 Look to BMW, Mini, Buick, Cadillac, Chevrolet, GMC, Acura, Honda, Hyundai, Kia, Ford, Lincoln, Mercedes-Benz, Lexus, Toyota, and Scion for Pandora embedded in the car, using voice commands or dashboard controls. Car stereo manufacturers like Alpine Electronics, Audiovox, Kenwood, and others throughout the year will roll out in-dash receivers featuring the streaming music provider.
Pandora's also integrating beyond smart TVs, with Sony's new line of WiFi-enabled Blu-ray players. Don't forget there's also the Samsung refrigerator we saw at last year's show, so you'll never have to be without streaming music again.