Pandora For iPhone and Android
More-a Pandora: Brand New Mobile Apps For iPhone and Android
Internet radio site Pandora has more social, discovery, and exploration features than ever in its brand-new apps for iPhone and Android (coming soon). The launch of Pandora 4.0 marks a huge leap from past versions of the app, with new social-media buttons to share music, a real-time feed of what friends are listening to, full-screen album artwork, song lyrics, artist bios, and a central profile page.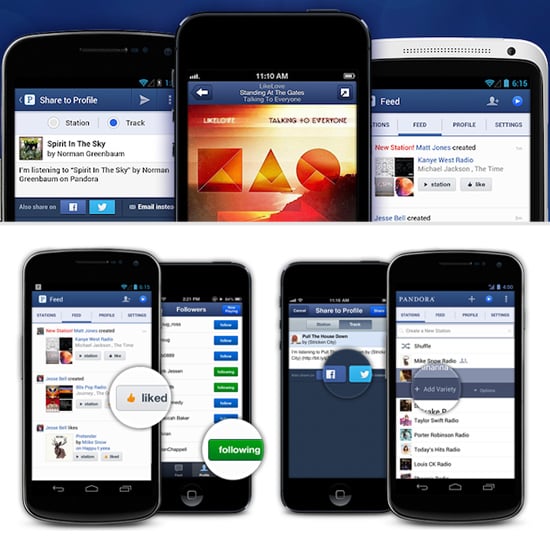 Music-streaming services, like Spotify, Rdio, and, most recently, Xbox Music, are all the rage this year, but Pandora remains the leader of free online radio, with 175 million registered users. The new mobile app shows Pandora's commitment to online radio and maintaining a free music experience for listeners.
But will Pandorans embrace the mobile app's new social features or even the company's shift toward becoming a music-centric social network? Download Pandora 4.0, and let us know what you think about the app's makeover.