Panoramic iPhone Camera Apps
4 Panoramic Apps to Stretch Photos To the Limit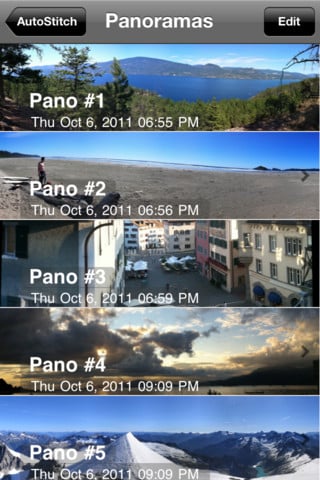 Ahhh, the Grand Canyon, an awe-inspiring wonder that begs to be photographed. One problem: the whole "grand" part; there's certainly a lot of canyon to capture. Record all the majesty of nature without missing a single speck by arming your phone with a bevy of panoramic camera apps. An effect you once haphazardly stitched together in a photo editing program is now achieved in seconds with these four panorama apps you should never start a vacation without.
AutoStitch ($2) — Using the traditional format of snapping multiple photos of a space — rather than the gyroscope setting used in the below three apps — allows this app to create hi-res images up to 18 MP. Stitch up to 40 images together for a stunning final panorama.
360 Panorama ($1) — In addition to quickly stitching photos, photos on this app are automatically uploaded into a your personal account on the 360 Panorama website, making them accessible anywhere, at any time.
Discover two more panoramic apps to take on your travels after the jump.
DMD Panorama ($2) — The extra social features of this camera app make it stand out from the crowd. See where others have taken panoramic shots nearby and share the finished product with friends as an immersive 3D viewer.
Panorama 360 Camera ($2) — Perfect for those who want to take the guesswork out of panoramic shots. Swipe the camera icon across the display, press complete, and wait up to just one minute for the rendered photo to complete.
Do you have a favorite panorama camera app to add to our list?